MUSAHSI Volume dispenser MPP
---
MEASURING MASTER MPP-1/MPP-3 is a volumetric piston dispenser for constant dispensing of liquids and pastes, even with variable viscosity.
The material is drawn from the feeder into the internal metering chamber. The piston in the metering chamber is then moved via a spindle with servo drive and the material is metered. the material is dispensed. If the quantity present in the dispensing chamber is less than the next quantity to be dispensed, the internal dispensing chamber is filled again. The internal dispensing chamber of the MPP1 has a volume of 0.17 ml, so that dispensing quantities between 0.001 ml and 0.170 ml can be realised. The dosing chamber of the MPP3 can hold either 5 mm or 7 ml. The digital control unit controls dispensing and refilling of the internal cartridge. Disping quantity and dispensing speed can be be programmed as parameter sets. Up to 400 parameter sets can be predefined. The integration into control systems of automated plants is carried out via digital IOs.
Materials with a viscosity of 1-100,000 Pa-s can be processed. Typical quantities are 0.005ml to 0.1ml. Typical applications are potting of LEDs, optical and electronic components, web dispensing of sealants, and dispensing of silicone-based adhesives.
The unit is suitable for applications such as underfilling and potting, precise and constant filling with oil, injecting electrolyte solution into batteries of different types, dispensing ink, etc.
---
Dispensing devices
Measuring Master MPP-1
Volume dispenser for cartridges 5 ml-70 ml
Volumetric dispenser with high precision
Suitable for viscosities of 1 to 100.000 mPa·s
Fluid change without the use of tools
Easy maintenance of the parts exposed to the liquid
Control with 400 parameter sets
Measuring Master MPP-3
Volume dispenser for large cartridges and tank / 20 l hobbock
Measuring Master MPP-3 DUO
2C variant of the MPP-3
Easy maintenance
Special design with high durability
Individual adjustment of the heads allows for any mixing ratio
Compatible with 2-component materials with significantly different viscosities
Precision ±1 % at 25 µL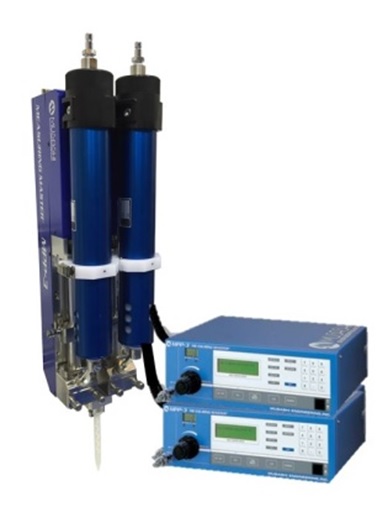 ---
Technical Data
(Deviations possible depending on the material to be dispensed)
Due to the different models, there is a wide range in the material feed. With the MPP-1, material is fed via cartridges of 5-70 ml. The MPP-3 works with the 170 ml or 330 ml large cartridge and is also available as a tank version.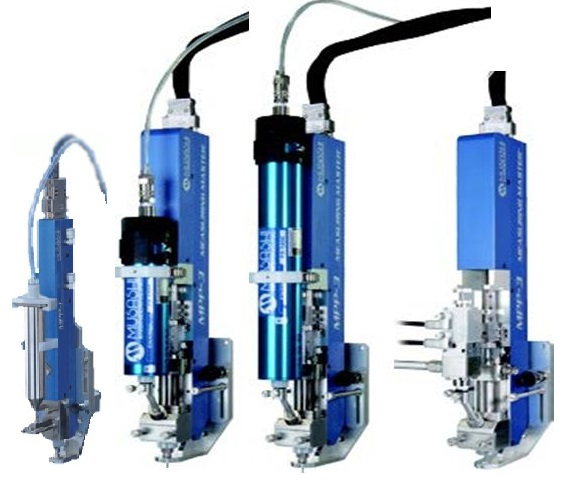 | | Measuring Master MPP-1 | Measuring Master MPP-3 | Measuring Master MPP-3 DUO |
| --- | --- | --- | --- |
| Dispensing method | Piston dispensing valve | Piston dispensing valve | Piston dispensing valve |
| Viscosity material | 1-50.000 mPa*s | 1-100.000 mPa*s | 1-100.000 mPa*s |
| Smallest point sizes | 0,2-0,3 mm | 0,2-0,3 mm | 0,2-0,3 mm |
| Feed | Cartridge 5-70 ml | Cartridge 170-330 ml / Tank | Cartridge 330-600 ml / Tank |
| Weight dispensing head | 0,8-0,9 kg | 4,0-5,0 kg | 10,0-12,0 kg |
| Controller dimensions | 300x250x111 mm | 300x250x111 mm | 2x 300x250x111 mm |
| Max. distance controller -dosing head | 10 m | 10 m | 10 m |
| Parameter | Quantity, Speed | Quantity, Speed | Quantity, Speed |
| Number parameter sets | 400 | 400 | 400 |
| Functios | Retreat, Refill | Retreat Refill | Retreat, Refill |
---
Applications 1C
Sensor potting
Fill seals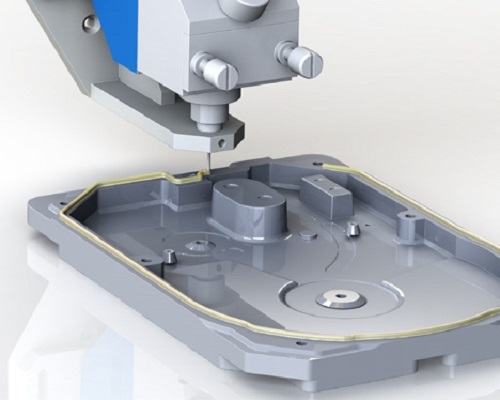 Apply seals
Filling liquids
Due to its dispensing accuracy, the MPP-1 / MPP-3 volumetric dispenser from MUSAHSI can be used in many applications. The following is an exemplary list of possible possible applications:
Electronics manufacturing
Thermally conductive adhesive
Underfill
GlobTop / Encapsulation
Dam & Fill
LED potting
Potting
Electrical assembly
Thermally conductive adhesive
Housing seals
Glue ferrite cores
Optics and fine mechanics
Automotive and Aerospace
Potting and sealing of

components

Apply liquid seals
Electronics manufacturing
Medical technology
Fill liquids
Poding components
Industrial assembly & manufacturing
Glueing magnets
Structural adhesive
Fill liquids
---
Applications 2C
Gluing magnets
2C Podding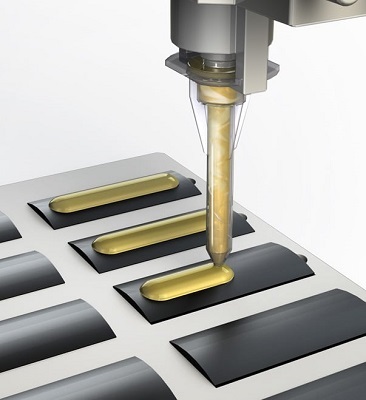 adhesive dispensing
gasketting
---
Do you have any questions? We will be happy to advise you. Please send us your inquiry to info@atn-berlin.de.